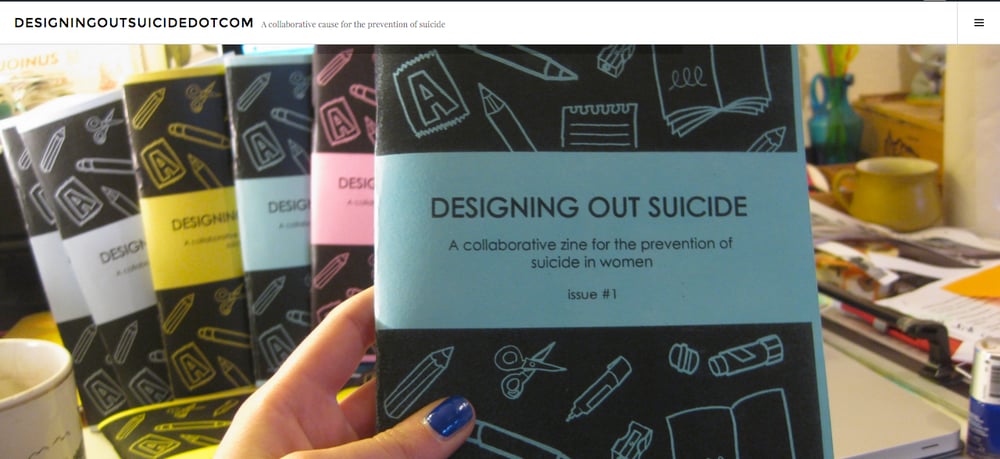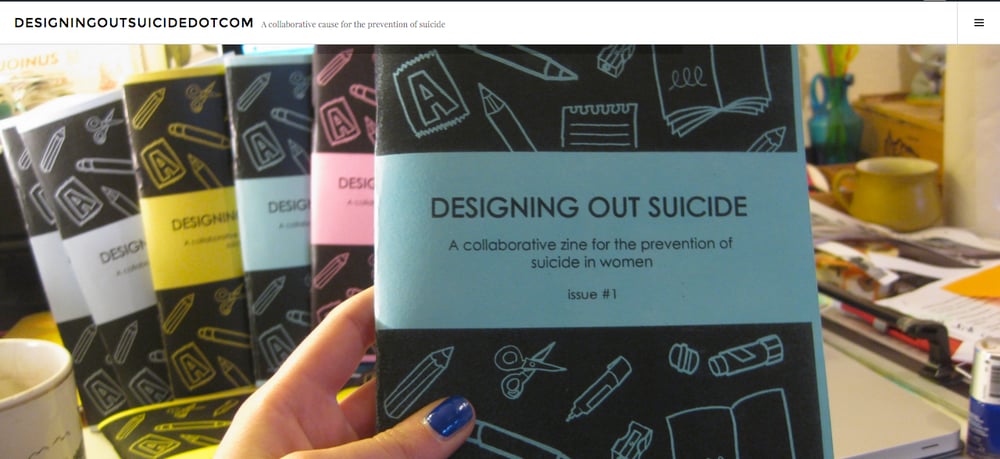 DESIGNING OUT SUICIDE #1
£3.50 / Sold Out
A collaborative zine for the prevention of suicide in women. Issue #1
Contains 72 pages of submissions by participants who wanted to share their story, or their methods of self help. Includes photography, illustration, poetry, stories and collage.
See www.designingoutsuicide.com for call out for submissions zine #2 2016.
All money received from the selling of the zine will go directly into future workshops to support the making of zine #2 (2016) and all additional copies of zine #1 (2015).
All printed copies: 72 pages, A5, B&W and colourful card cover. CURRENTLY OUT OF COLOURFUL COVERS (B&W throughout!)
The link to colour digital version is here: http://issuu.com/designingoutsuicide/docs/dos_online/1