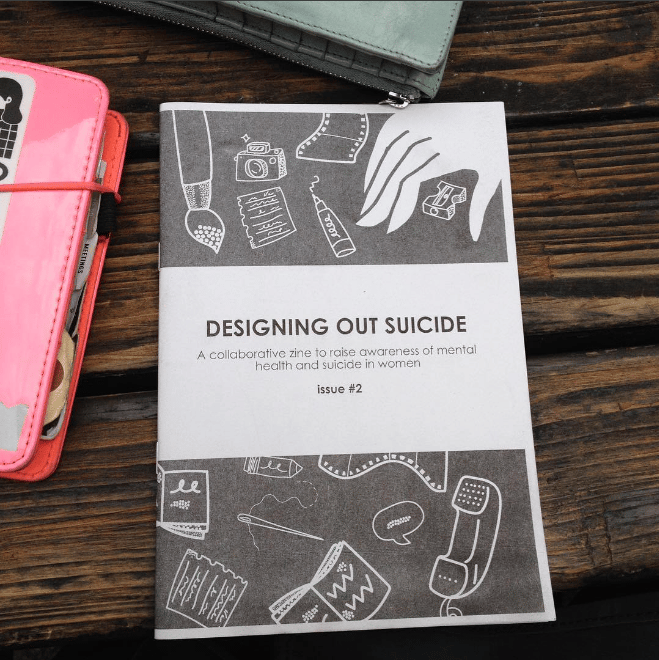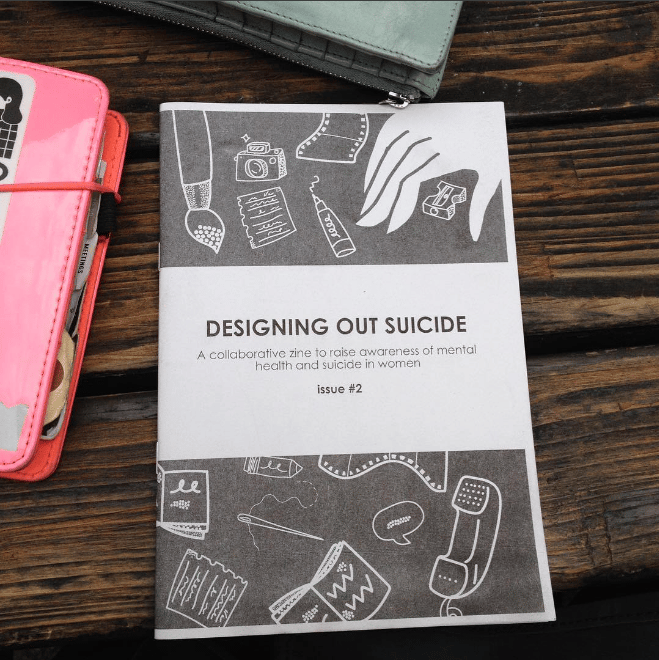 DESIGNING OUT SUICIDE #2
£3.50 / On Sale
Welcome to the 2nd edition of our annual collaborative mental health zine, Designing out Suicide.
Our aim is to provide a platform for people to publish their work, reduce stigma and empower readers and contributors. Also we hope to raise awareness of women suffering with suicidal thoughts/ideations or mental health problems, which could lead to suicide.
Contains 60 pages of submissions by participants who wanted to share their story, or their methods of self help. Includes photography, illustration, poetry, words, and collage.
See www.designingoutsuicide.com for call out for submissions zine #3 Spring 2017.
All money received from the selling of the zine will go directly into future workshops to support the making of zine #3 (2017) and all additional copies of zine #1 and 2 (2015/16).
All printed copies: 60 pages, A5, B&W RISOGRAPH PRINTING
The link to colour online digital versions are here: https://issuu.com/designingoutsuicide